When we were putting together our itinerary for visiting the United Kingdom, we never considered not hopping across the Irish Sea to Northern Ireland and the Republic of Ireland. And considering that we were travelling in a car, keeping the same car and taking a ferry across made the most sense. With multiple companies running ferries between multiple destinations, we found the most dog-friendly ferry between Great Britain and Ireland to be the Stena Line ferry between Cairnryan (in Scotland) and Belfast. We travelled this route heading to Belfast.
Even if you're not travelling with a dog, this is an excellent choice. It's such a quick journey, taking just 2 1/4 hour. Plus check-in only required 30 minutes beforehand (60 minutes if you have a pet). The ships are huge, meaning it's nice and smooth. Plus the ships offer lots of facilities. There's multiple lounges and restaurants to while away the short trip, or else you can upgrade to the Stena Plus lounge or book a suite. There's even a spa! We travelled on the Stena Superfast VII and the ship felt very new, with all the facilities of a high standard.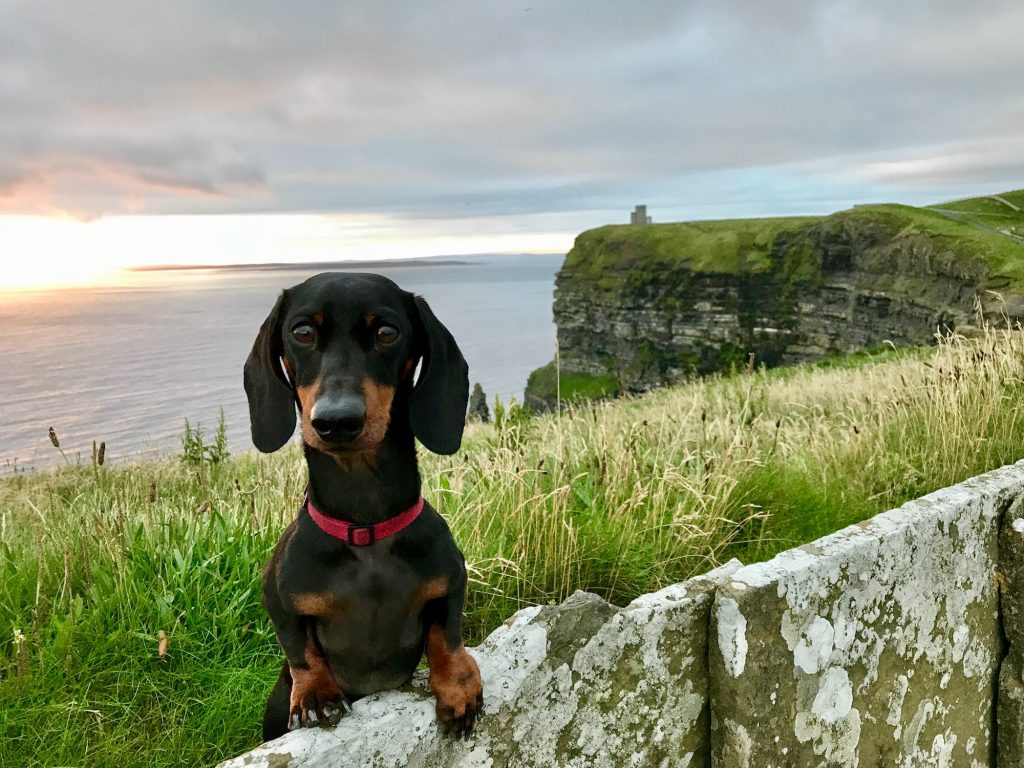 But why is it the most dog-friendly option? Firstly, there's no extra charge for booking a pet, whether you are travelling in a car or on foot. This applies regardless of whether the pet is to be left in your car (if you have one) or checked into a kennel. Secondly, it's such a quick trip. Some of the other routes can take almost the whole day, and leave you worried about your animal holding their bladder. Plus if it's a warm day (although not that common in this part of the world!), you'll worry about them overheating in your car.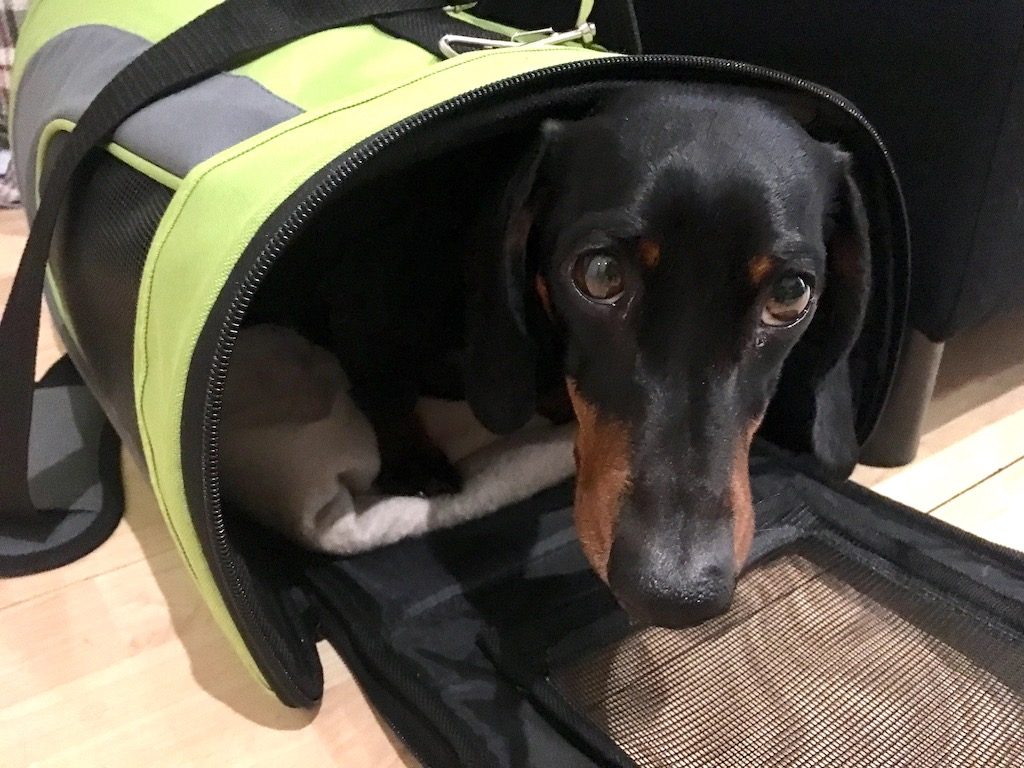 But best of all, if you just have a small pet (dog, cat or something else), if you keep them secured at all times in a pet traveller case, they're allowed on the passenger deck with you! So they can travel by your side, where they'll be more relaxed. The one hard part? I found it hard to resist slightly unzipping Schnitzel's bag and giving him a pat – running the risk of him trying to escape! (And if you don't keep them secured at all times, there's the risk they'll be sent back to the car deck.)
If you're interested in travelling with a pet on this route, check out the full details on the Stena Line website. Just make sure you check the details before booking, in case anything has changed.
The Next Best Alternative?
If you'd prefer to not travel to and from Cairnryan, the next best dog-friendly ferry between Great Britain and Ireland is probably the Stena Lines route between Liverpool and Belfast. While you won't be allowed to bring your dog on the passenger deck, you can pre-book pay £15 to check them into the dog lodge on the Promenade Deck. Here you'll be able to access them during the journey, and even exercise them under controlled conditions. Check out the full details here.